IOGP (International Oil and Gas Producers Association) was hosting the three and half days CFIHOS meeting in London. About 100 participants from tens of different enterprises and organizations all over the world were present.
CFIHOS topics are at the heart of THTH's newly started TIE project. The meeting was a great place for us to network with leading experts, companies and organizations in the field of technical information exchange. Even though our TIE project had already networked with several different organizations (SEIIA/Sweden, PCA/Norway, USPI/Netherland, DEXPI/Germany, MIMOSA/USA), the event offered us a significant opportunity to expand our networking to few more organizations (CFIHOS itself and ENAA/Japan) and to a number of significant companies. We were also able to deepen the Nordic co-operation already in place (see picture below).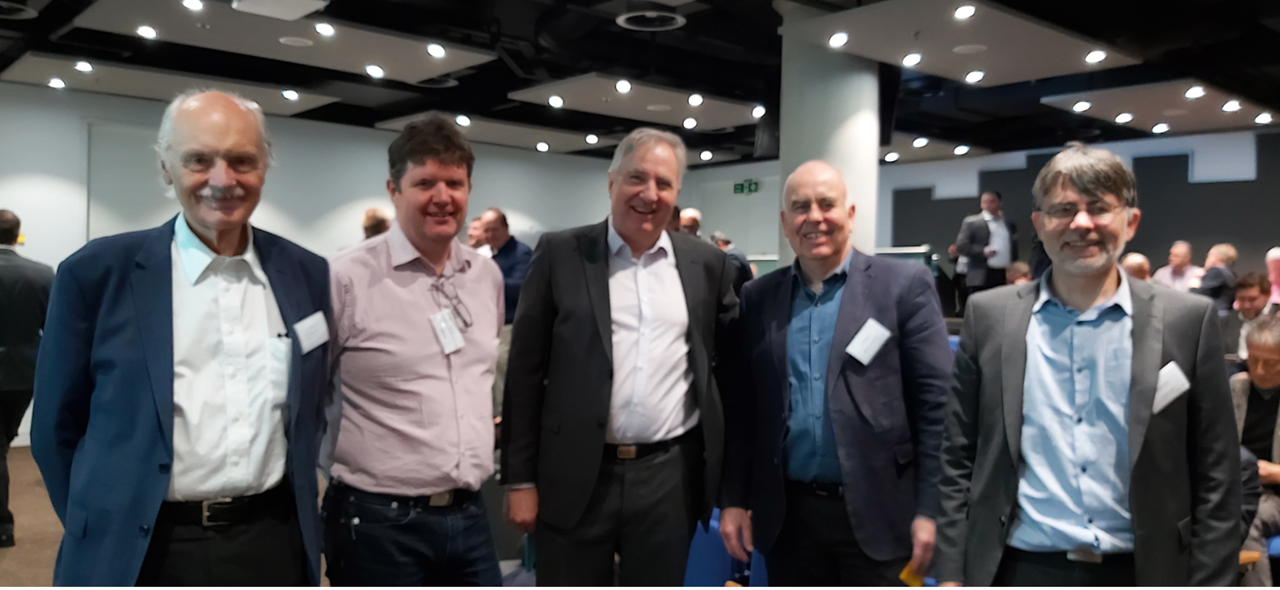 Interesting presentations of the meeting days and related discussions opened up new perspectives about the challenges for the topic. The clear conclusion was that the project will serve all industries, not just the oil and gas industry. This is important especially for THTH's TIE project as well as for SEIIA's project because forest industry plays an important role in them. This is particularly important for the THTH TIE project and the SEIIA project as the forest industry plays an important role in them.
On Tuesday evening, the meeting held a great dinner at a nearby hotel. The CFIHOS project was originally set up by USPI organization. Paul van Exel, who was responsible for setting up the project and, on behalf of the USPI organization, for transferring the project from USPI to IOGP, was awarded at the evening event (See more about CFIHOS migration from USPI to OIGP). It was also Paul's farewell award for his decades' work for USPI - in the future, he is likely to be more committed to retirement and to world tourism.