How to enable digital technical information exchange?
THTH annual Autumn seminar was held at Sweco's premises in Helsinki. Many thanks to the host Pasi Haravuori and Sweco Oy for arranging the meeting. The presentations of the seminar are available below on this page.
The theme of the seminar "How to enable digital technical information exchange?" was strongly related to the targets of the new THTH TIE division to enable interoperability in digital technical information exchange. The opening speech was given by Matias Weckström, Chairman of THTH.
Interoberability in digital technical information exchange is always based on commonly agreed data content, workflows and appropriate IT interfaces (APIs). Bilaterally agreed proprietary solutions won't be applicable on the long run for any digital business ecosystems that are composed of larger number of companies. Individual companies, however do business bilaterally. Therefore, in addition to commonly agreed standardization also legal agreements should support new digital ways of exchanging and sharing information.
The main focus of the seminar was on collaboration in developing related international standards. THTH announced at the seminar the official collaboration agreements together with the Swedish SEIIA (Swedish Industry Interoperability) and North-American MIMOSA organizations. They both presented themselves to our audience in the seminar. In addition, THTH also announced that the agreements with the Central-European DEXPI organization and the Finnish Society of Automation are under preparation.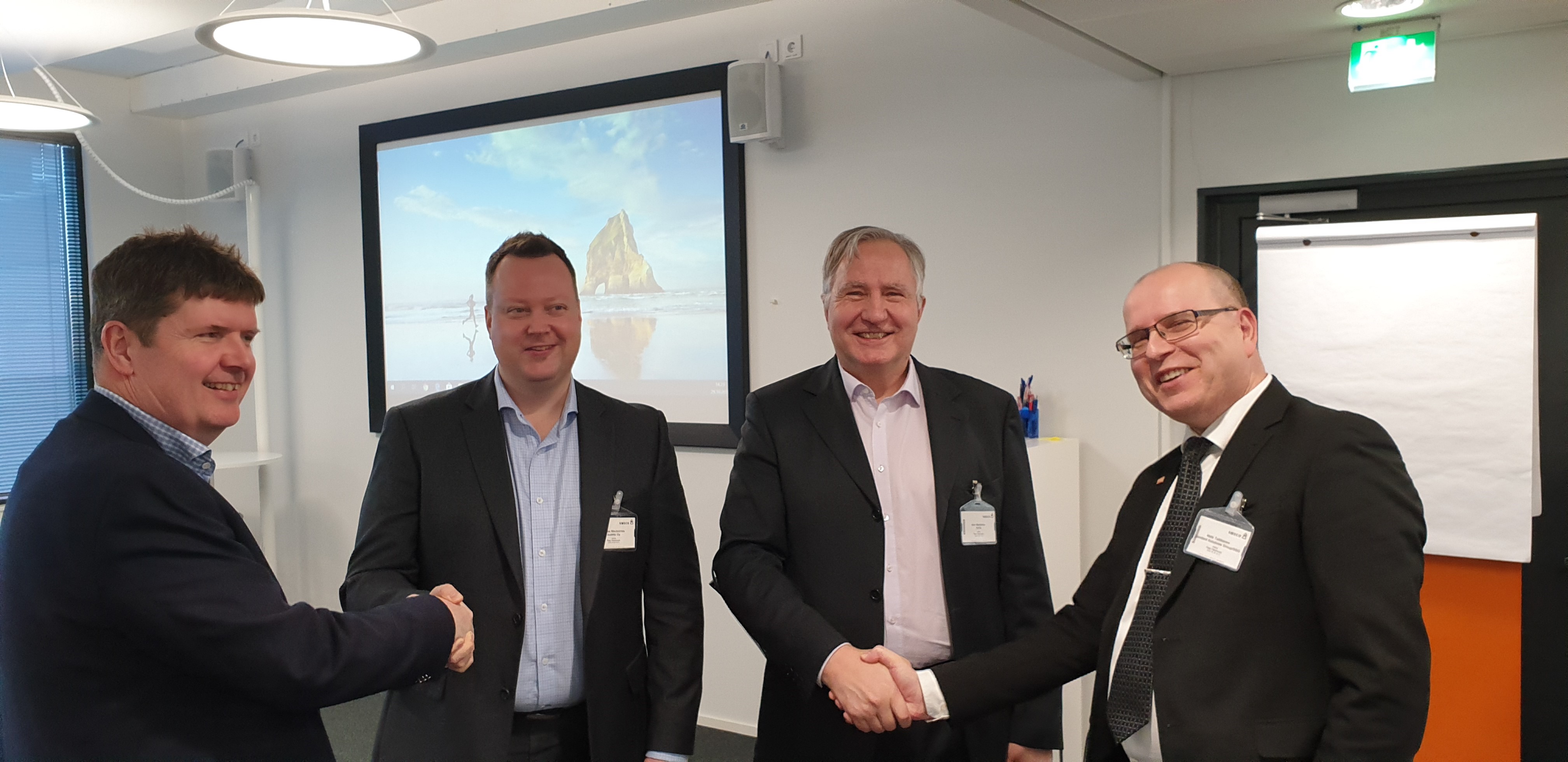 The THTH TIE project is interconnected with the larger Finnish forest industry project SEED. TIE and SEED are collaborative development projects, and therefore it was important to get an introduction about SEED targets. At the end of the seminar there was three short introductory presentations about the possibilities of AI in process industry information management followed by the lively discussion.
The seminar presentations are listed below.
The regular autumn meeting of the THTH association was held directly after the seminar.