THTH in brief
THTH is a nonprofit association supporting the development of distributed plant information management during the whole life cycle of industrial assets from investments projects to operation and maintenance. THTH initiates and coordinates development projects, arranges seminars and training as well as collaborate with standardization organizations and companies nationally and internationally. THTH develop and maintain open source code applications for modeling and simulation and for environmental lifecyle assessment and footprint calculations via its Simantics division.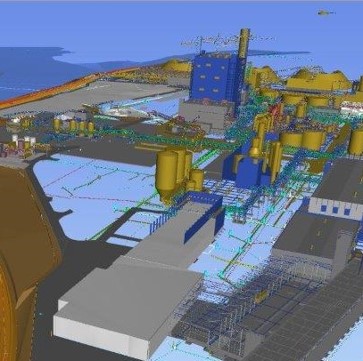 How THTH membership benefits Andritz?
Success in today's project work requires efficient information management both inside your own company and within your project ecosystem. Andritz Oy has been involved in THTH ry co-operation for over a decade. During this time the information management requirements in an average EPC delivery project have changed a lot. Both customers and contractors today are looking for a smart way to utilize information. Data re-usability and plant information life cycle are no longer just buzzwords. In the end, all this call for collaboration between companies.
We have found THTH to be a good collaboration forum for several reasons. Firstly, THTH is a good place to discuss the challenges we all face in everyday project work. Participating companies carry a lot of experience and knowledge in a variety of business areas. The power of networking really exists!
Secondly, the discussion around challenges leads to actions. During the last few years THTH has orchestrated and participated in several development projects. This work continues actively today with business ecosystem development. Occasionally THTH discussions have led to standardization creation: THTH relates to standardization organizations and follows several international development projects for ex. in plant information management area.
Lastly, a very personal reason – professional curiosity. THTH provides us with possibility to follow where technology is heading to. Is the grass on the other side as green as shown in sales person's presentation slides? As this year's Chairman for THTH ry, I welcome you to join THTH and find out yourself. In any case, discussion and networking in a cross-industry environment generates good co-operation and new ideas to take back to home office.
Previous
Next
Interested? Contact for more details!